Demystifying Spirit Baggage fees
Excited about that low flight ticket you saw from Spirit Airlines? But are you aware of spirit airlines baggage fees in 2023?
Well, take a pause to read this post before pulling out your credit card to book the tickets.
In this post I have shared my experience with Spirit Airline, tips to understand its baggage policy and fee.
Spirit Flights are cheapest provided you travel with no baggage, once you start adding any check-in or cabin bag, the ticket price starts increasing exponentially!
Don't get disappointed, by careful planning as explained in this post, you can still enjoy that ultra cheap flight, keep reading this spirit airlines guide…
You may also like to know about all 7 Google Flights Hacks That will get you cheap flights.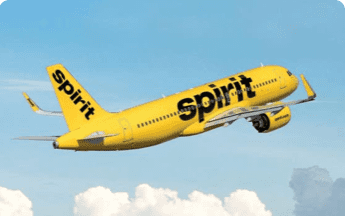 Table of Contents
What is Spirit Airlines?
Spirit Airlines is an ultra budget airline, a blessing for those who travel with no baggage.
Spirit Airlines Flights are ultra cheap provided you make you booking well in advance.
The website spirit.com also provides options of booking a vacation, hotel, car and Cruise but we will be talking about the flights booking in this post.
Spirit Airlines Tickets
Booking flight tickets on Spirit airlines is pretty straight forward. Just enter the Origin, Destination and dates, you will get cheap flight options presented to you.
Spirit Airlines baggage policy
Spirit Airlines allow only one personal item for free.
To be specific, a laptop bag or ladies hand bag can be carried for free.
The spirit airlines personal item size or dimension should not be more than (18x14x8), just enough to be tucked under the seat.
No other luggage is allowed in Spirit Airlines unless you pay for it.
And as the time of your flight come near, the luggage booking charges increases!
As if that was not enough, Spirit airlines checked in bag weight limit is 10 pounds less than other airlines!!
Wait, that is not the end, the baggage fee varies from flight to flight as well!!!
So if you really want to enjoy the benefits of budget airlines like Spirit, you need to understand their luggage fees thoroughly else you may end up feeling not very happy at the end of your trip.
Spirit Airlines baggage fees: How To Avoid it?
You can avoid baggage fees in Spirit airlines if you are an active duty military personnel, you can carry a free carry-on bag and two free check in bags.
For others, you can carry a free personal item, dimensions should be 18x14x8 and you will have to shove it under your front seat.
How to reduce Spirit Airlines baggage fees?
There are few hacks that will help you reduce baggage fees on Spirit Airlines:
Book your baggage at the time of booking tickets.
Become a member of Spirit Saver$ club
Use Credit card Travel credit points
Note: Free Spirit points cannot be redeemed for baggage & seats.
Spirit airlines carryon baggage fees
There is no one answer to the spirit airlines carryon baggage fees, it varies with the date of travel, mode of booking, travel route etc
As a thumb rule, the cheapest carryon bag will cost around $43 if booked at the time of online ticket booking.
Spirit airlines have provided a tool to calculate the baggage fees, find it under Optional Services on Spirit.com
How To Find Spirit airlines carryon baggage fees for my journey?
Spirit airlines provide a tool named Spirit Bag-O-Tron.
To find the spirit airlines carryon fee for your journey, follow these simple steps:
1. Navigate to Optional Services on Spirit.com
2. Click on BAGS Tab
3. Enter your Origin and Destination
4. Enter date of travel
5. Enter number of travelers
6. Enter Promo code if you have one
7. Click on "Display Bag Prices"
The charges of your baggage will be displayed, for all the combinations.
Like what you see? Go ahead and book it!
Spirit Airlines Carry On Size
Spirit Airlines is very strict on baggage size, any baggage above 62 linear inches (length+width+height) is considered over sized and you will end up paying $100 for it.
No luggage above 80 linear inches are allowed except for few special items for that you will have to pay $150.
| | |
| --- | --- |
| Item Type | Dimension |
| Personal Item | 18x14x8 inch or 45x35x20 cm including handles and wheels |
| Carry On | 22x18x10 inch or 56x46x25 cm including handles and wheels |
| Checked In | 62 linear inch or 158cm handles and wheels |
Spirit Airlines Carry On Weight
Spirit Airlines allows only 40 lbs or around 18kgs.This is around 10lbs less than other airlines.
Any luggage above this is considered as over weight.
You will end up paying $50 for 41-50lbs and $75 till 100lbs
Spirit Airlines Seat Fees
Do not expect too much leg space in any of the budget airlines.
In case you need more leg space, Big front seats are an option but you will have to pay spirit airlines seat fees of anywhere around $12 to $250 depending on flight duration.
You can get free seats if Spirit assign it to you but if you are looking for a particular seat, you can pay and reserve it at the time of check-in or ticket booking.
Spirit Airlines Check in
You can do a web check in from the comfort of your home either on the spirit website or spirit mobile app.
Just enter Passenger Last Name and confirmation code (its a 6 character alpha numeric combination eg:ABC123) and hit that check-in button.
The check-in starts 24hrs before the flight and close 1hour before the flight takeoff.
A web/app check-in is free, if you check-in at airport fee will be applied.
Spirit Airlines Flight Status
You can check your spirit airlines flight status either by Origin-destination-date combination or by flight number-date combination.
What is Free Spirit?
Free spirit is Spirit Airlines loyalty program where you earn points on every dollar. You can redeem it on any spirit airline ticket booking.
You can redeem as little as 2,500 points and cover remaining with cash.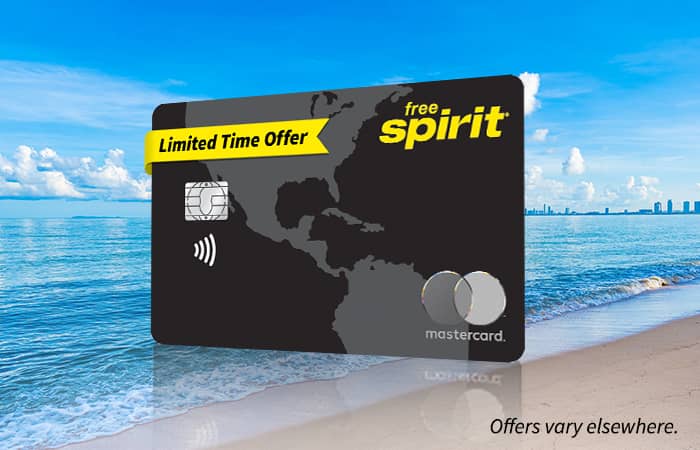 As you earn more Free Spirit points, you get silver and gold membership that comes with loads of offers.
What is Spirit Saver$ Club?
Saver$ club is extension of $9 Fare club that offers much more discounts on seats, flight flex and faster check-in's.
Unlike Free Spirit, Saver$ club has a subscription fee that can easily get offset with the discounts it offers!
How To Get Spirit Airlines Deals?
Just signup for free and spirit airlines will send you deals in your inbox.
Spirit Airlines Cancellation policy
Spirit Airlines do accept cancellations and give a refund depending on when you cancel.
If you cancel 60 days before the travel, its totally free.
As you near the day of your travel, you will have to pay anywhere between $49 to $99 as cancellation charges.
| | |
| --- | --- |
| Days Before Departure | Cancellation Charges |
| 0-2 | $99 |
| 3-6 | $79 |
| 7-59 | $49 |
| 60+ | Free |
How to cancel Spirit Flight Tickets?
To cancel your flight tickets on spirit.com, login to your account on the website or app and click on My Trips.
You can also cancel by reaching out to spirit airlines customer care.
Spirit Airline Phone Number (Customer service)
Most of your queries will be solved by the Spirit Airline FAQ or Spirit 101
You can contact Spirit airlines via email or send a message (sms or whatsapp) if your query is still not resolved.
For text message: 48763
For Whatsapp or call: 855-728-3555
Note: In my personal experience, you will get faster response if you connect with them on Tweeter. Their handle is @SpiritAirlines
Spirit Airlines Wi-Fi
You can access free wi-fi on selected spirit flights.
Conclusion:
Budget airlines have their own constraints and its business model is completely different from the other conventional airlines.
Spirit airlines baggage fees is bit complex but once you understand it, you can get the best out of this budget airline.
Related Article:
Click the link to check more options to Get Cheap Flight Tickets
Just for Fun 😂😆 (not intended to hurt anyone's sentiments)
The cheapest airline will be the one where passengers have to carry their own seat belt and oxygen cylinder!
Why not their own seats? Well, it would be a safety hazard if the seat brought by passenger skids while take off or landing 😛
Passengers will be able to save some $$ if they go nude!! Reducing the weight is the name of the game…😂